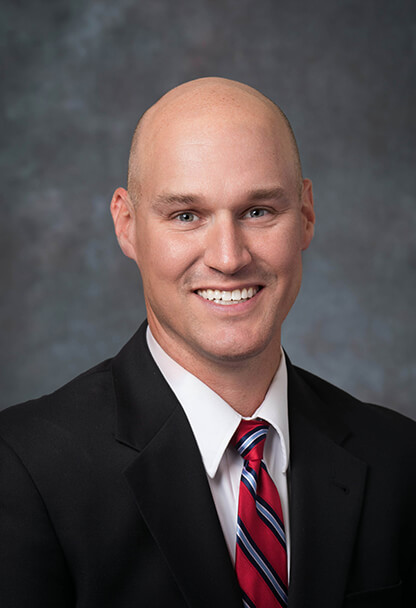 Travis F. Wiggins, M.D.
Dr. Wiggins grew up in Atlanta, Ga. He received his undergraduate degree in biology from The Citadel, where he graduated Summa Cum Laude. He attended medical school at Medical University of South Carolina and went on to complete his Internal Medicine residency there as well. He moved to New Orleans, La. and was trained in Gastroenterology at Ochsner Clinic Foundation. He moved to Savannah, Ga with his family in 2011.
As the Director of the Candler/St. Joseph hospital Gastroenterology Department and Co-Chair of the Lewis Cancer Center GI tumor board, Dr. Wiggins is committed to providing excellence in care to patients seen in his office but also the Savannah community. "My philosophy is that our patients deserve the absolute best we can offer them," Dr. Wiggins says. "When I see a patient, I want to understand their particular problem but also go out of my way to get to know that individual. I am a firm believer that establishment of trust and a good relationship are keys to treating the whole person," Dr. Wiggins adds.
Dr. Wiggins enjoys all aspects of treating GI and liver conditions but his particular interests include colonoscopy and techniques in advance polyp removal, treatment of GERD and Barrett's esophagus with radiofrequency ablation, ERCP and treatment of biliary tract disorders, therapy for strictures in the GI tract including stent placement, and irritable bowel syndrome.
He is married and has 3 boys that he refers to as "the 'A' team" because all of their names begin with the letter "A". He enjoys all types of fishing with "the A team", scuba diving, hunting and watching Citadel football games.
Back to All Doctors