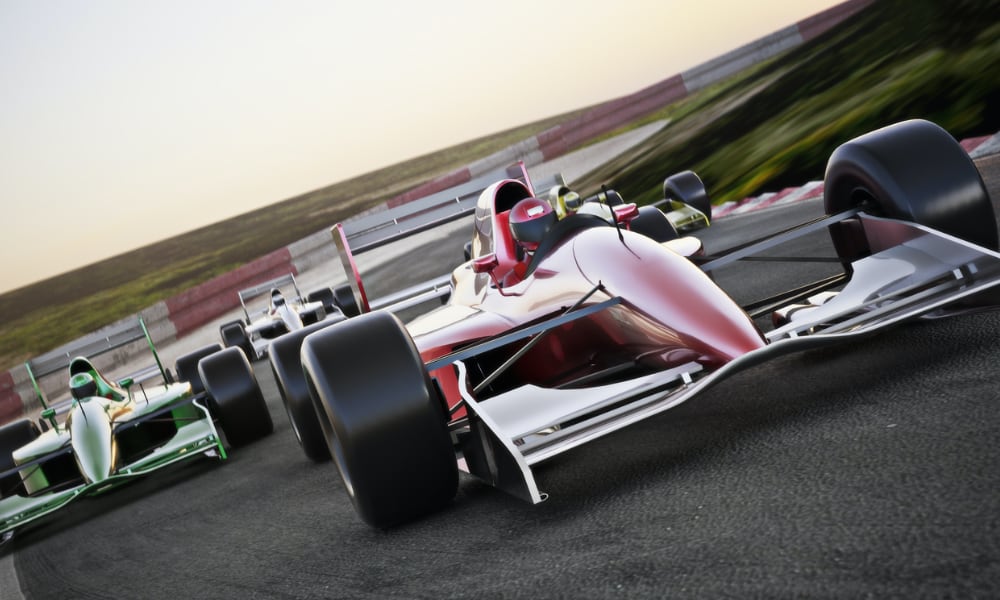 Racing enthusiasts all over the country were devastated this week at the news of John Andretti's passing. After a three-year-long battle, Andretti, aged 56, finally succumbed to stage 4 colon cancer. John Andretti was nephew to racing legend Mario, son to racer Aldo, and cousin to racers Michael and Jeff. Throughout his 20+ year long career, Andretti raced numerous types of vehicles, competed in nearly 400 races, and routinely had top 10 finishes in famed races like the Indianapolis 500 and the Daytona 500. 
Andretti's life outside of racing was marked by devotion to his family and community service; indeed, he regularly sought to use his celebrity status to help others. In 1997, he founded the Race4Riley, an annual go-kart race that aimed to raise money for the Indianapolis-based Riley Hospital for Children; to date, the annual fundraising race has brought in over $4 million to support the hospital's mission to care for children. 
Andretti also translated his fame into community service after he was initially diagnosed with cancer in 2017. After learning of his cancer, Andretti revealed his condition to the press and started the hashtag #CheckItForAndretti that he shared on Twitter and other social media platforms. The purpose of the campaign is to raise awareness of colon cancer and to encourage people to get screened in order to have a better chance at catching cancer early on. 
Cancer Diagnosis 
It was January 2017 when John Andretti's cancer was first discovered. After the initial examination, he was diagnosed with stage 3 colon cancer, a designation that means the cancer has spread to nearby tissues and possibly the lymph nodes. It wasn't until several months later, in April, that further tests revealed his cancer had spread to the liver, an indication of stage 4 cancer; the five-year survival rate for stage 4 cancer is about 10%. 
After a colectomy (surgery to remove part of the colon) and an initial course of chemotherapy, cancer went into remission. It returned a year later, in 2018; after more chemotherapy, cancer went into another brief remission before returning again in 2019. Andretti finally lost his battle to colon cancer on January 30, 2020. 
What is Colon Cancer? 
Colon cancer is often also referred to as colorectal cancer (CRC) because of the tendency of the same type of cancer to develop in either the colon or the rectum. In essence, colon cancer is an abnormal growth of cancerous cells that, if untreated, can travel to other parts of the body and damage numerous body systems. Ultimately that damage can be so extensive that key systems no longer function. 
Colon cancer often starts as benign masses of cells called polyps; these clumps form on the inner lining of the colon and typically don't cause any symptoms. If left untreated, however, polyps can become cancerous and lead to colon cancer. Removing a noncancerous polyp, of course, is much easier than dealing with colon cancer, so this is why doctors recommend the kinds of regular screening tests that John Andretti advocated for in the last few years of his life. 
Risk Factors for Colon Cancer 
While essentially anyone can get colon cancer, there are a number of risk factors that can make someone more likely to develop it. One of the groups with the highest risk is adults over the age of 50; indeed, it is estimated that 90% of cases occur in people over 50, and that is why doctors recommend that people aged 45-50 begin to get regular colon cancer screenings. Additionally, though, there are several other common risk factors:  
Alcohol use

Tobacco use 

Obesity

Family history of polyps or colon cancer 

Sedentary lifestyle or low physical activity 

Diet low in fruits and vegetables 

High fat, low-fiber diet

Diet high in processed meats

Genetic syndrome-like familial adenomatous polyposis (FAP)

Inflammatory bowel disease, especially ulcerative colitis and Crohn's disease
Cancer Screening
For John Andretti, unfortunately, his diagnosis was too late in the development of cancer for long term treatment options. He chose to use his experience to help other people understand the value of getting screened early so that lives could be saved in the future. With stage 3 and stage 4 cancer, the five-year survival rates are 40% and 10%, respectively, but stages 1 and 2 can have survival rates of 70%-95%; the difference in those prognoses is staggering, and so the difference between life and death can be as simple as getting screened early.
The basic idea of screening is to be tested for cancer before there is any symptoms present. Yet as simple as it can be, many people avoid getting screened for a variety of reasons: fear of the procedure, the cost of the procedure (especially if the person doesn't have health insurance), a belief that having no symptoms means no cancer or a belief that a lack of family history means no cancer. 
People like John Andretti, as well as gastroenterology clinics across the country, are regularly advocating for screenings so that more people can find out early if they have cancer or might soon develop cancer. Doctors recommend beginning regular screenings for men and women over the age of 50 (and over the age of 45 in people who are more at risk). There are a number of different types of screening tests available to doctors:  
CT colonography (virtual colonoscopy) – every 5 years

Flexible sigmoidoscopy (FSIG) – every 5 years

Colonoscopy – every 10 years 

Fecal immunochemical test (FIT) – every year 

Guaiac-based fecal occult blood test (gFOBT) – every year

Multi-targeted stool DNA test (MT-sDNA) – every 3 years
Schedule a Screening 
As impressive as John Andretti's racing career was, his legacy as an advocate for other people may very well be more impactful in the long run. The more people who are aware of the dangers of colon cancer — and how easy it is to get screened before symptoms are even detected — the more people who will be able to live long, full lives in spite of colon cancer. If you would like more information about getting a colon cancer screening, contact the Gastroenterology Consultants of Savannah to make an appointment.